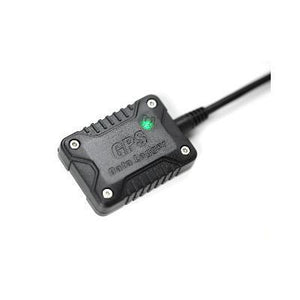 Columbus V-800 high speed high accuracy usb GPS receiver (Mark II, 66 Channels, MTK3339 chipset, up to 10hz refresh rate)
V-800 MarkII is a professional and cost-effective GPS Receiver, with compact and stylish design, very low power consumption, the interface and bound rate is optional.
V-800 MariII is your best choice, it can meet the personal car navigation and other applications, such as: marine navigation, fleet management, tracking system, mapping and mobile devices applications.
Features:
1. Built in high sensitivity MTK3339 GPS chipset, 66channels, high sensitivity -165 dBm, lower power consumption.
2. Built in advanced EPS2 Technology, positioning accuracy of 2.0m*, and improve the drift.
3. Supports up to 10Hz refresh rate, standard NMEA-0183 V3.01 data protocol.
4. Users can modify the output sentences, refresh rate and baud rate.
5. With the Prolific PL2302 USB interface, it is easy to operate and plug and play.
6. LED indicator for GPS fix or not fix.
7. Compact design, high durability, super-cohesive magnetic for mounting on the car.
8. Built-in backup battery to reserve system data for rapid satellite acquisition.
9. For Car navigation, Marine navigation, Fleet management, Tracking System, Mapping device application and Mobile device application.

*Proprietary EPS2 (Enhanced Positioning System by Columbus) technology, up to 2.0m positioning accuracy with DGPS.
You can set up the following parameters by yourself. For details and methods, please download the modification guide.

Baud Rate
Output Sentences
Refresh Rate
 Download Modification Guide 
  Download Tools
Documents: 
Driver Downloads:

Tool Downloads: