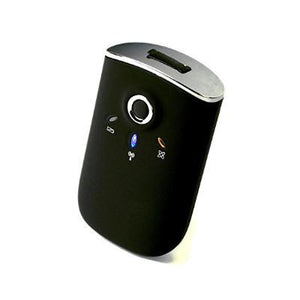 Canmore GT-750F(L) Bluetooth / USB Dual Interfaces GPS Receiver & Data Logger (SiRF 4 Low Power Consumption GPS Chipsetset, WAAS, A-GPS, 250K Waypoints, Bluetooth v2.0 Connects up to 10 meters)
The GT-750F(L) is a single board of Bluetooth-GPS receiver for customers who require easy system 
integration and minimal development risk.

The GT-750F(L) is optimized for good performance and low cost. Its 48 parallel channels and SiRF_IV 
search bins provide short start-up time and fast signal acquisition. Having fast time-to-first-fix and high 
sensitivity, the GT-750F(L) offers good navigation performance even in urban canyons.

The GT-750F(L) is capable of keeping up to 256,000 records or positions, including longitude, latitude, 
speed, UTC, and tag data.The location histories can be exported to mapping software such as Google 
Earth or TrackMaker.

Satellite-based augmentation systems, such as WAAS and EGNOS, are supported to yield improved 
accuracy.

The onboard patch antenna provides good signal reception. It provides fast satellite signal acquisition 
and short startup time. Acquisition sensitivity of –155dBm and tracking sensitivity of –160dBm offers good 
navigation performance even in urban canyons having limited sky view. Class 2 Bluetooth offers up to 10 
meters of wireless operation with Bluetooth-enabled devices such as PDA, Tablet-PC or Smart mobile 
phone.
Features:


Acquire and track 48 satellites simultaneously
SiRF-IV simultaneous time-frequency search bins
Signal detection better than -163dBm
Reacquisition sensitivity –155Bm
Cold start < 30 seconds at –147dBm
Hot start < 1sec under open sky
2.5m CEP accuracy
SBAS (WAAS, EGNOS) support
2M Bytes flash memory for data logging, stores up to 250,000 data records
Log data can be exported to mapping software such as Google Earth and TrackMaker
Logging data interval programmable: by time or distance
Bluetooth version 2.0 compliant
Compatible with Bluetooth devices with Serial Port Profile (SPP)
Support G-mouse function via USB cable
Charger circuitry and battery socket for N3650 Li-ION battery
More than 20 hours of operation
Package Content:
Bluetooth GPS receiver X 1
N3650 Battery X 1
Car Charger X 1
AC Adapter X 1 (Option)
Skid proof Disk X 1
User manual X 1
Screenshot of the Canway software comes with the package.
Documents: 
Driver Downloads: 
Software Downloads: