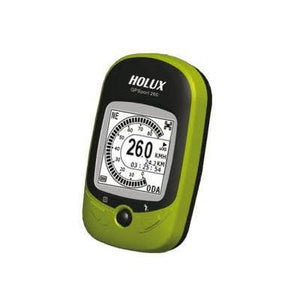 This product has been discontinued. Please order the replacement product Canmore GP-102+ instead.
Holux GPSport 260 Lite GPS Data Logger, GeoTagger, 3D Digital Compass, Barometer. Pedometer, Plot Mode, BackTrack, IPX7 Water Proof. (ezTour Plus & ezPlanner software included)
This is the small GPS gadget for multi-sports application. It combines a high-sensitivity GPS receiver with sport related records such as: Speed, Time, Distance, Altitude, Barometric Pressure, Compass, & GPS Position. With simple & fluent operation, it can help you enjoy cycling & many sport activities. GPSport 260 Lite is a compact & small GPS gadget with plenty of application feature. It is the best choice of outdoor companion.
Feature:
l Multi-function in one single device; 3D Compass/ Pedometer/ Multiple Finder/ Follow Course
l Multiple modes for all kinds of outdoor activities
l TripStart auto records first GPS fix location for Finder point
l Beep alerts for time, speed, distance & altitude
l Quick backlight switch is perfect for day and night
l Real time displays track log & altitude log
l Waterproof IPX7
l Bundled with ezTour Plus & ezPlanner for route planning and manages track logs / photos to preserve you precious memory
l Walking, running, & bicycling to calculate your calorie consumption
l Analyzes sport data by time, distance, speed and elevation
Multiple functions:
l Sport mode: Show time, distance, bar altitude and more.
l Plot mode: 4 plot modes for altitude, speed, time, and distance.
l Follow course: Never get lost with the course guidance function.
l Pedometer: Count your walking steps and calorie burned.
l Multiple-Finder: Save up to 10 finder points.
l Compass: High precision electronic compass.
l History: Show activity statistic, plots, and track view.